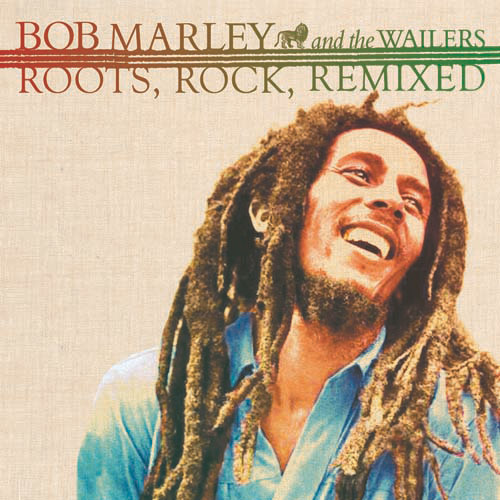 Bob Marley
is one of the most celebrated and beloved figures on the planet and the term reggae is synonymous with the musical legacy he left behind. Digging deeply into that sacred catalog, the dozen remixes of legendary songs on
Roots, Rock, Remixed
are taking the familiar and cherished and reintroducing it to sound systems worldwide.
Roots, Rock, Remixed
is slated for release on Quango/rockr music, July 24, 2007.
Featuring a crop of today's hottest producers - including Jimpster (Jamie Odell), Yes King (Rhys Adams & Mark Rae), Trio Elétrico (Boozoo Bajou), Fort Knox Five and DJ Spooky - Roots, Rock, Remixed balances that fine line of being respectful to the inimitable artist Nesta was, and using the bass-heavy, digital technologies available today. Nothing of the gorgeous, analog originals (including classics like One Love, Trenchtown Rock, and Lively Up Yourself) is lost in translation.
While some bootleg remixes of these songs exist, this is the first remix album to receive a certified blessing from the Marley family and
Chris Blackwell
, himself, who stated, "
they retained the songs and the spirit of the original Wailers' recordings and creates a great dance party record."
"We thought there was a lack of quality Bob Marley remixes for the underground," says David Hargis, co-producer and VP of A&R at rockr music, which spearheaded this project. "There have been a few high profile, mass market projects, but we wanted to present something for dance club audiences. There's a lot of warmth and humanity in these songs. None sound too electronic or far from the analog originals. Everyone who worked on this project had deep respect for the music."
Yet, those drum beats and bass lines are completely new - the studio refurbishing of skilled hands and ears. Cordovan's hip-hop slick-kick adds punch to the sing-along One Love, while Afrodisiac Sound System takes Soul Shakedown Party from ghetto blaster to mega club experience. Jimpster's excellent retelling of 400 Years, considered crucial in the Peter Tosh library, makes this song of rebellion available for the four-on-the-floor audience. Through and through, the Wailers shine in every moment.
"We're honored to work with such an important body of music," says Jeff Daniel, the album's co-producer and rockr music's chief. "Marley's sound was like no other and his indelible stamp can be heard all through these great new remixes. We took great care not to disrespect his legend."
"There's a really nice balance between those that stick to the roots, and the ones that create their own interpretations," says Bruno Guez, President of Quango Records. Adding to the sentiment, Hargis continues, "Some of the remixers stuck with the familiar song structure and layered modern elements into them, while others took samples of the originals and transformed them into something completely new. It was often astounding how creative these DJs & producers were."

"These are many of the seed songs for Bob," Hargis concludes. "He went back through his catalog and updated many of them for Island later in his career. In a sense, we're doing the same thing with these remixes. There are a lot of special songs here."

Track Listing:
1. Soul Shakedown Party (Afrodisiac Sound System Remix)
2. Lively Up Yourself (Bombay Dub Orchestra Remix)
3. Duppy Conqueror (Fort Knox Five Remix)
4. Sun Is Shining (Yes King Remix)
5. Soul Rebel (Afrodisiac Sound System Remix)
6. African Herbsman (King Kooba Remix)
7. Don't Rock My Boat (STUHR Remix)
8. Small Axe (Paul & Price Remix)
9. Rainbow Country (DJ Spooky's Subliminal Funk Remix)
10. Trenchtown Rock (Trio Elétrico Remix)
11. 400 Years (Jimpster Remix)
12. One Love (Cordovan Remix) [CD Bonus Track]
Bob Marley & the Wailers
Roots, Rock, Remixed
Quango/rockr Music
in stores and online July 24, 2007